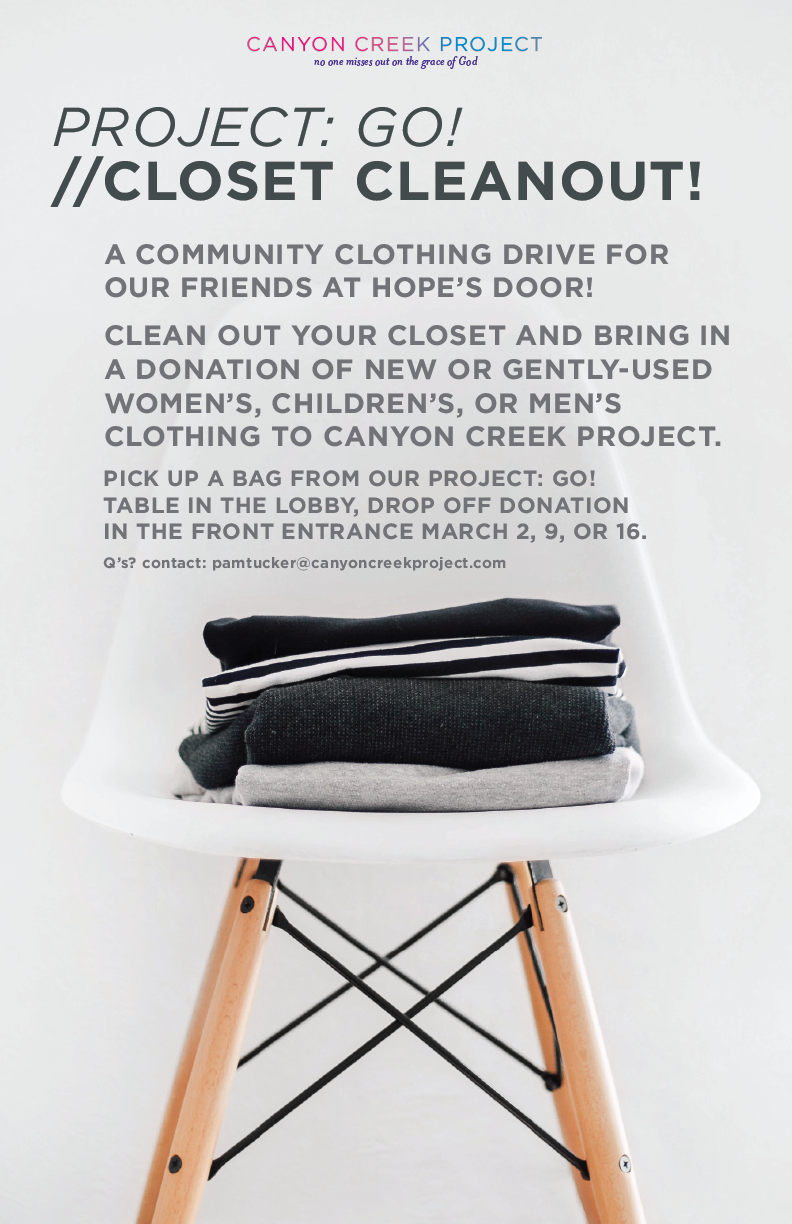 PROJECT: GO! IS OUR way of going out into our community to show God's grace in a tangible way!
Our current Project: GO! is
CLOSET CLEANOUT!
We're partnering with Hope's Door New Beginning Center for a community clothing drive! Clean out your closet and bring in a donation to Canyon Creek Project during our March 2, 9, or 16 services. Donation bags available Feb 16. For questions or more info, contact pamtucker@canyoncreekproject.com.